The Gallup House has been completely renovated. Care has been taken to retain its historic charm, while updating its systems and conveniences. Old woodwork remains, later-added alterations have been removed, and modern technologies introduced. The furnishings have been selected to be evocative of early design, but as crafted by contemporary, often local, artisans. The result is a comfortable, relaxing oasis that is highly evocative of the past but in touch with the present.
You can find information about the artists and craftspeople who made the renovation possible below: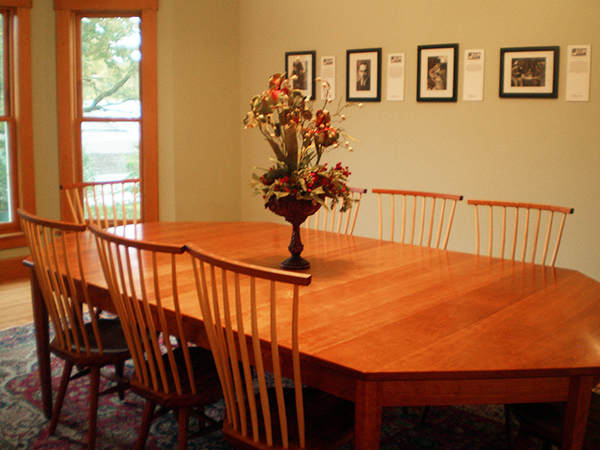 Octagonal table built by Jim Becker, cabinet and furniture maker, in Wilder, VT. www.jasbecker.com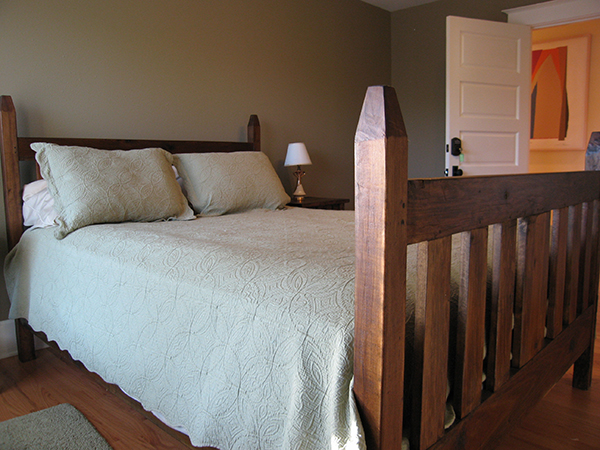 Furniture built using traditional 19th century methods by Jefferson craftsman Robbie Pederson of RVP-1879, in Jefferson, IA. www.rvp1875.com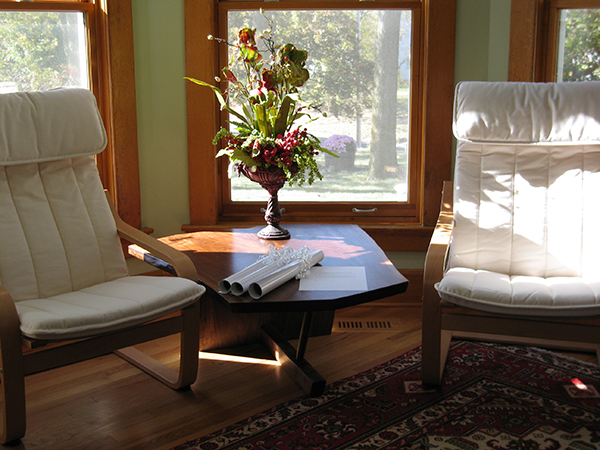 Table designed by Mira Nakashima, from wood milled by George Nakashima at George Nakashima Woodworker, S.A., in New Hope, PA. www.nakashimawoodworker.com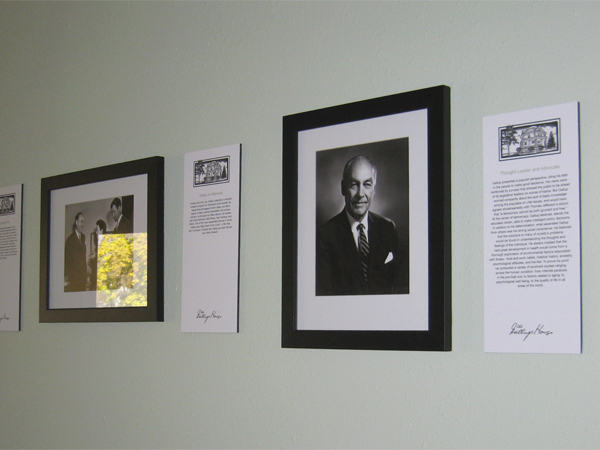 Framing and text design by Pete Dawson and Janice Ford at Leigh Imaging, in Princeton Junction, NJ. www.leighimaging.com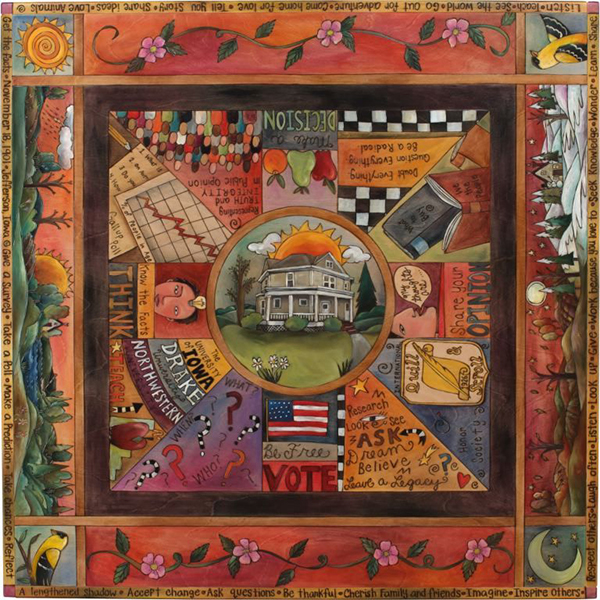 Table illustrating George Gallup's influences and legacy, by Sticks, Inc., in Des Moines, IA. www.sticks.com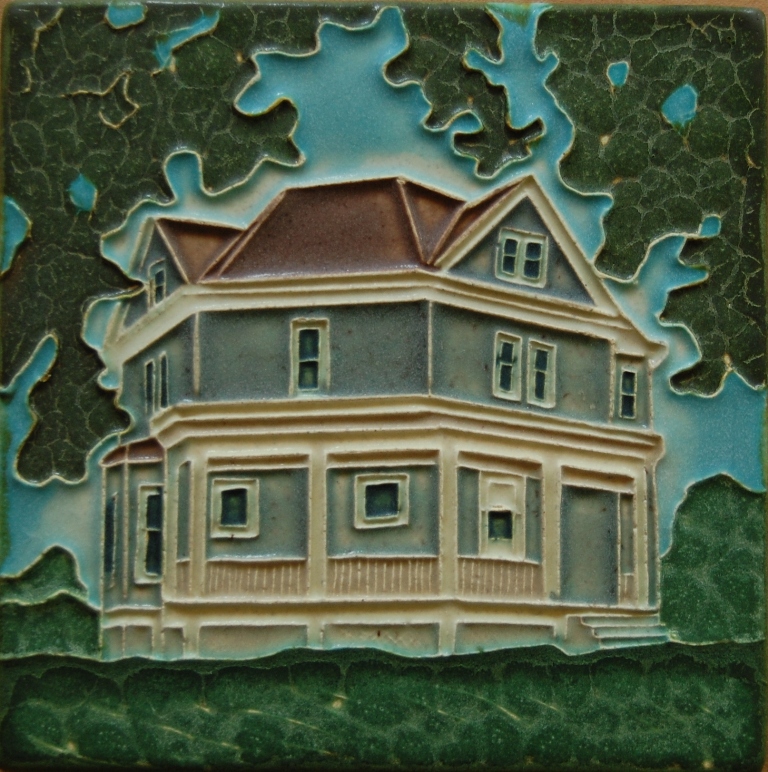 Custom tiles crafted by Jonathan White of Odd Inq, in Portland, ME. www.oddinq.com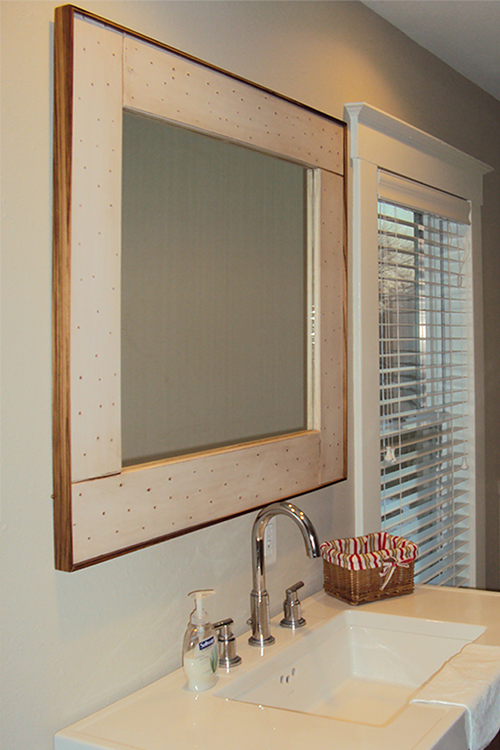 "Ostrich" wood mirror built by Kipley A. Meyer, in Madison, GA. www.kipleyameyer.com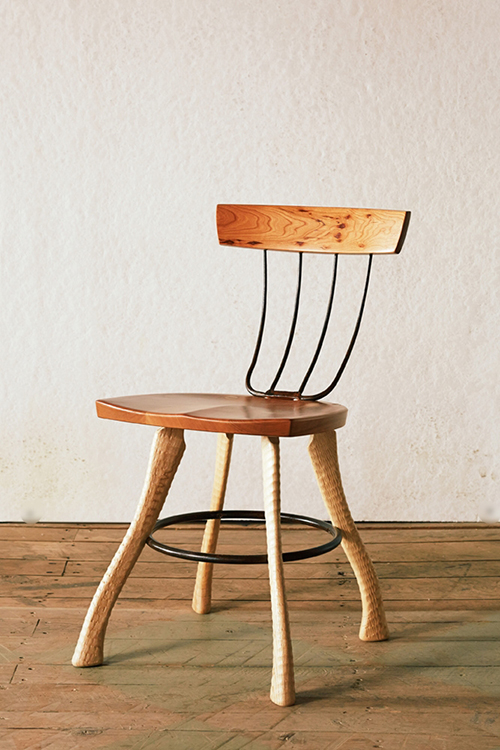 Chairs and side tables built by Brad Smith of Bradford Woodworking, in Worcester, PA. www.bradfordwoodworking.com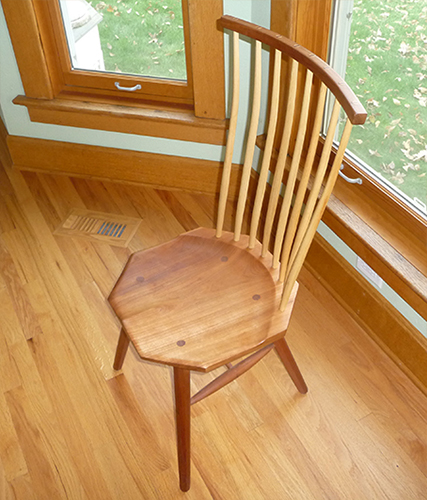 Chairs cut into the octagonal shape by Michael Brown, Contemporary Chairmaker, in Grantsboro, NC. www.michaelbrownchairmaker.com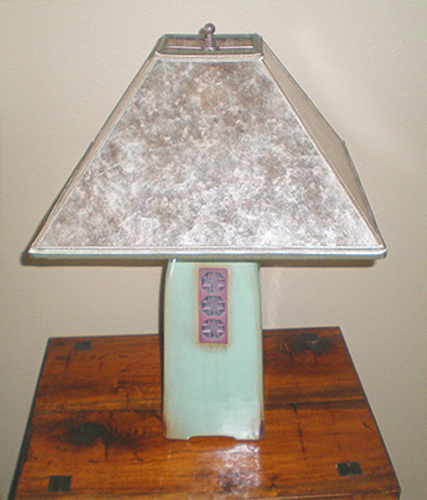 Hand-sculpted ceramic lamp with octagon details by Jim Webb of Studio 233, in Hopewell, NJ. www.studio-233.com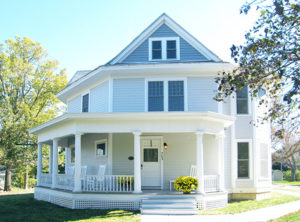 Additional Thanks
The project would not have been possible without the dedication and vision of project manager Carla Offenburger, of Cooper, IA, and master builder Tim Gettler, of Jefferson, IA.
Special thanks, too, is given for the valued contributions of: designer Keith Rollenhagen, of Ames, IA; woodworker Stewart French, of Jefferson, IA; decorator Deb West, of Perry, IA; supplier Gary Von Ahsen, of Jefferson IA; appliance supplier John Bossard, of Jefferson, IA; kitchen designer Kris Hunt, of Ankeny, IA; and hardscaper Brent Buxton, of Ogden, IA.